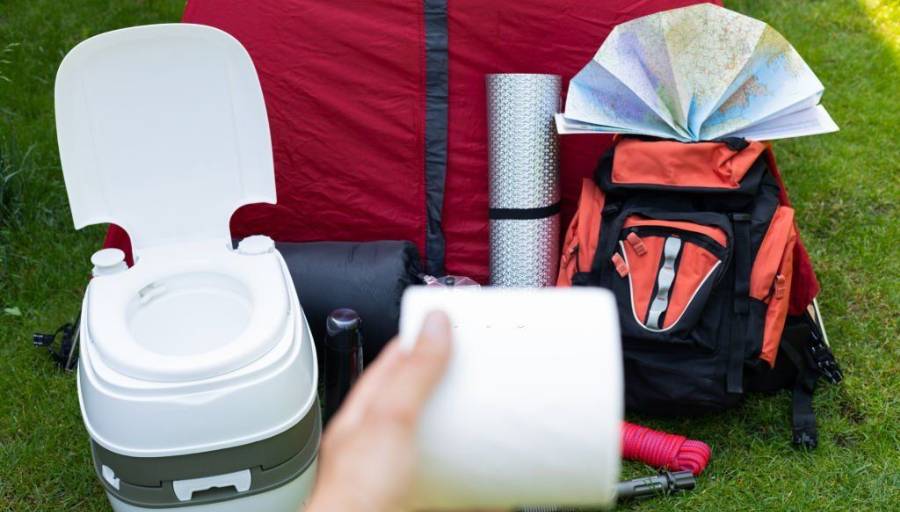 Hygiene when hiking or camping is a major challenge: you have to maintain good sanitary conditions while impacting the surrounding nature to a minimum. Here is the essential to know in order to stay clean while taking care of the environment during a trek!
How to Defecate in Nature?
Peeing while hiking is quite easy, especially for men. However, the big commission can be more disabling. Here are our tips:
In the equipped camping areas: use the sanitary facilities provided to you.
During camping or during your hike: take care to respect the indications of the Leave No Trace program.
The No Trace program aims to protect the environment by providing advice to outdoor enthusiasts. Regarding needs in the great outdoors, in particular no-shows, it is encouraged to:
Never defecate in the same place and stay at least 70 paces from any campsites or water points.
Defecate in a hole dug beforehand (about 15cm deep) and cover it once the needs are done.
Hide the place where your defections were made with twigs and dead leaves found on the ground.
Do not burn or throw toilet paper in nature. Put it in a plastic bag especially taken away for your waste.
Use a way to wash your hands such as wipes, soap and water, or a hydroalcoholic solution.
A little tip for peeing: if in general peeing in nature is not disturbing, you can dilute your urine with a little water in order to limit odors and the salt concentration so that the microscopic fauna is not attracted.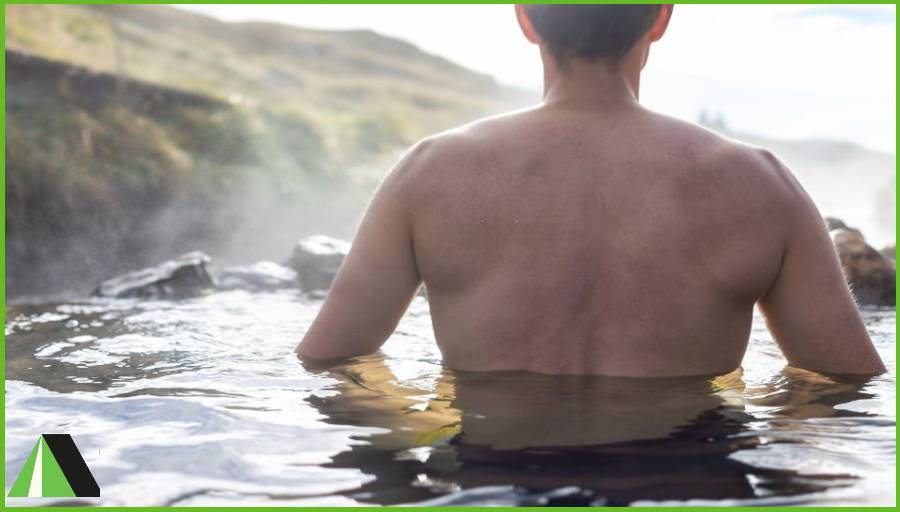 How to Maintain Good Body Hygiene When Hiking?
When you hike, especially over several days, you will no doubt want and need to wash up. In fact, in addition to allowing you to maintain proper personal hygiene, washing while hiking helps to avoid the discomfort caused by perspiration from a whole day's walk. There are several solutions:
The wipe: this essential will help you keep proper cleanliness. It is widely used in places where there is no water source nearby. However, it is better to opt for biodegradable wipes in order to limit their impact on the environment. In any case, dispose of used wipes in an appropriate place and not in the middle of nature.
The river or lake: often appreciated for its picturesque side, bathing in a river or lake must however be done in accordance with the regulations indicated by the park and with biodegradable and 100% natural soap. Also, favor streams and rivers with the current to less disturb the environment.
Adapted infrastructures: when it is proposed, prefer to use the facilities available for washing.
To brush your teeth: use suitable toothpaste such as chewable toothpaste tablets. Then, do not spit the mixture into a water source. Then prefer a place made available by the natural park or on the ground, far from the water point (taking care to dilute your sputum with water in order to reduce the impact of toothpaste on the environment).
My little trick for drying myself: I use a microfiber towel that absorbs the drops of water better and dries faster than a classic towel!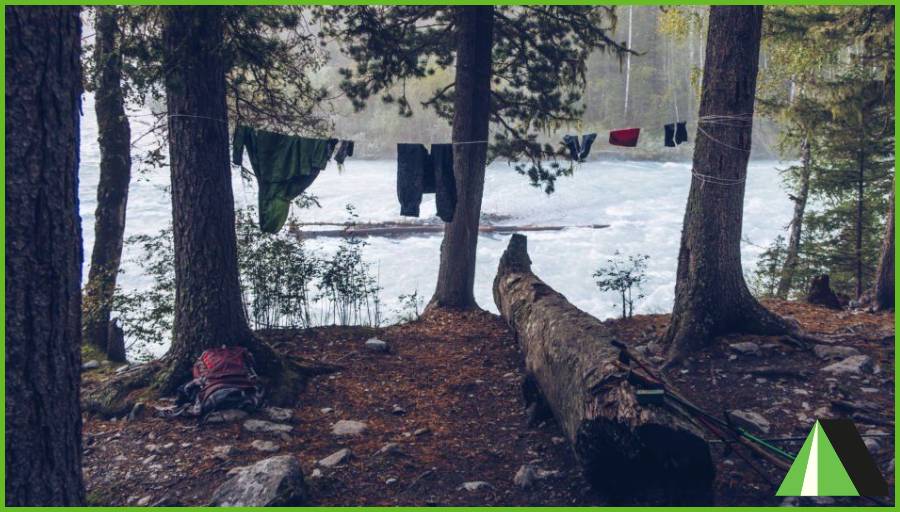 How to Wash Your Clothes While Hiking?
During a multi-day excursion, especially in the context of a hike, it can be crucial to wash your clothes. But then, what to do when you don't have the infrastructure available?
Prefer clothing made with materials that neutralize odors such as merino wool. This will greatly reduce the size of your washes.
When possible, plan to stay a few days in a shelter where you can do your laundry.
Always opt for a biodegradable and adapted soap.
When you have no other options, wash your dirty clothes in running water, preferably with running water so the pathogens don't clump together.
The best option is to use a container like a saucepan so as not to contaminate the surrounding water points. There are also foldable receptacles, easier to transport. Then throw the dirty water 70 paces from all water points, on the ground.
Remember to do your laundry as soon as you arrive at your camp, preferably in the early afternoon or late morning so that your clothes have time to dry.
Use the rope to extend your belongings by carefully choosing the way to tie them (100 Gifts for Hikers, Campers & Backpackers).
On the Girl Side, What to Do in Case of Menstruation?
To cope with menstruation while respecting the environment and maintaining good hygiene, here are the possible options:
The cup: if it works extremely well on a daily basis, it is more difficult to use when hiking while maintaining impeccable hygiene. To sterilize it, you will need to have a saucepan and a stove available. Think of the hydro-alcoholic gel in order to handle it with disinfected hands.
Washable towels: these are a solution widely considered by women on hikes. However, you need to choose a quality brand to avoid unpleasant surprises.
Menstrual panties: this is what I use the most. I do not feel any discomfort, and no odor and they have a fairly long effective protection period (for some 12 hours). However, you will need to bring several with you and have a place to wash them.
If you wear contact lenses, always have a pair of glasses with you.
How to Change Your Contact Lenses During a Nature Excursion?
If you prefer to use contact lenses instead of glasses while hiking, you will need to be extremely careful to avoid any contamination that could lead to conjunctivitis or worse, a major eye infection. To do this :
Leave with a bottle containing your contact lens product.
Wash your hands with a small supply of water in order to remove or put your lenses in a clean environment.
Provide a pocket mirror to help you in your manipulations.
Prefer a place sheltered from the wind like under the tent.
Provide eye drops such as antiseptic eye drops in case of infections.
Always take one or more alternatives such as another pair of contact lenses and a pair of glasses.
The Essentials to Maintain Your Hygiene During a Hike
To maintain good hygiene while hiking, you will need to provide certain essentials.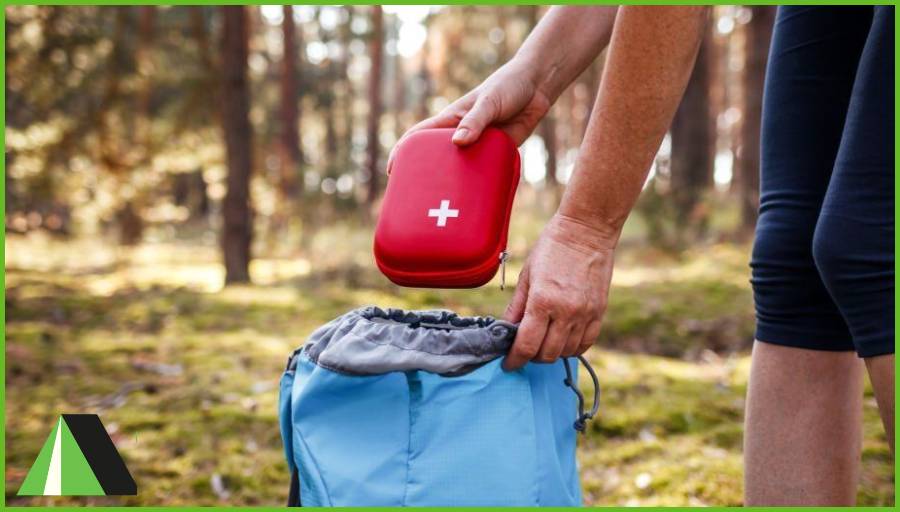 For First Aid
In case of injury, you will need to be able to heal yourself in a clean environment. For this, it is better to prepare your first aid kit. I have already concocted a guide for you to choose and develop your hiking first aid kit.
The Ideal Toiletry Bag
To maintain impeccable hygiene while hiking while limiting additional weight and respecting the environment, the headache is inevitable. To avoid hours of research and several test excursions in vain, here is what I always take with me:
Multi-purpose soap (body, hair, dishes, laundry and even toothbrushing): my favorite is

Dead Down Wind

, which is organic, vegan and biodegradable.
An organic and biodegradable toothpaste: I prefer chewable tablets. I tested those of Sloe-nature and I really appreciated it.
A

solid deodorant

: it takes up less space and is often entirely organic.
Hydroalcoholic gel: to disinfect your hands before eating or after doing your business.
Biodegradable wipes: for washing in areas without a water point or if it is too cold.
Biodegradable toilet paper.
Natural mosquito repellent.
A water bottle (see our guide to choosing the best hiking bottle).
A microfiber towel.
A collapsible container.
Rope: to hang wet clothes.
Conclusion
Maintaining hygiene standards in nature is important to avoid infections and intestinal problems. Always clean your hands after you are done. If you use biodegradable soap and water, do so at least 50 meters from water sources.
I hope this article on hygiene while hiking has been useful to you and that you can apply these tips during your next escapades in nature!