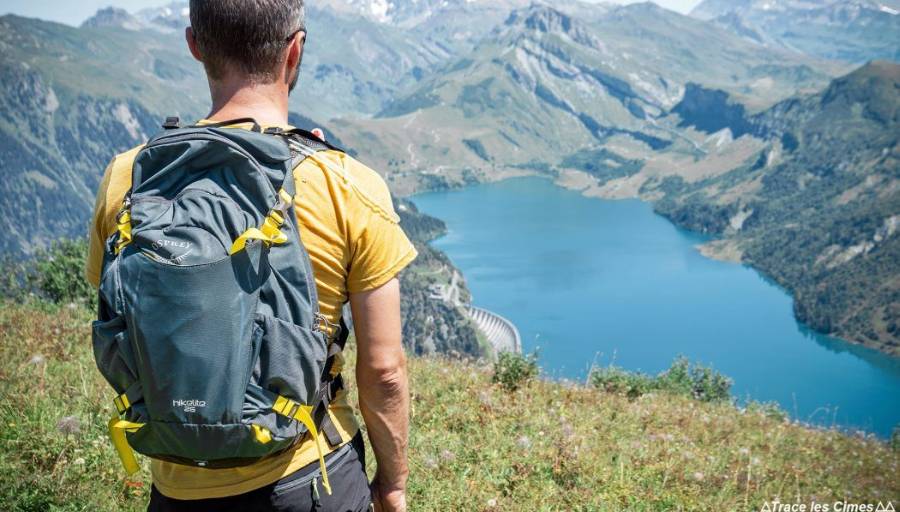 I chose the Osprey Hikelite 26, because of its relatively small volume and my loyalty to the brand. Despite this, I will still give you an objective test. I'm really excited about this little backpack.
My companion tested it during our week of hiking. My objective in these test articles is not to push you towards consumption, but to tell you about the equipment I use to help you make your choice if you need to replace your equipment.
Technical description
Weight: 1.62 pounds
Dimensions: 19 in long x 11 x 11 in.
Volume: 26 liters (also available in 18 and 32 L)
Reservoir: 3L (sold separately)
Size: One size
Osprey Hikelite 26 Review
Osprey Hikelite 26 Hiking Pack
Pros
lightness
back net
carrying comfort
rain cover included
Cons
Pocket could be anti-scratch
Small capacity
The Osprey Hikelite 26 backpack is designed for day hikes. Let's see it in detail…
Carrying comfort
The first thing that struck me when I grabbed the Osprey Hikelite 26 backpack was its lightness (only 1.62 pounds). So yes, of course, I had chosen it for that, but really, it's stunning. Then carried on oneself, we greatly appreciate the comfort of the straps, a foam inserted in a breathable mesh.
To complete it all, the backpack is structured by a very light metal frame that prevents it from sagging and transfers the weight to the hips. To adjust the body, there is an abdominal strap and a vertically removable chest strap. Two others on the straps make it possible to flatten the top of the backpack well on the shoulders.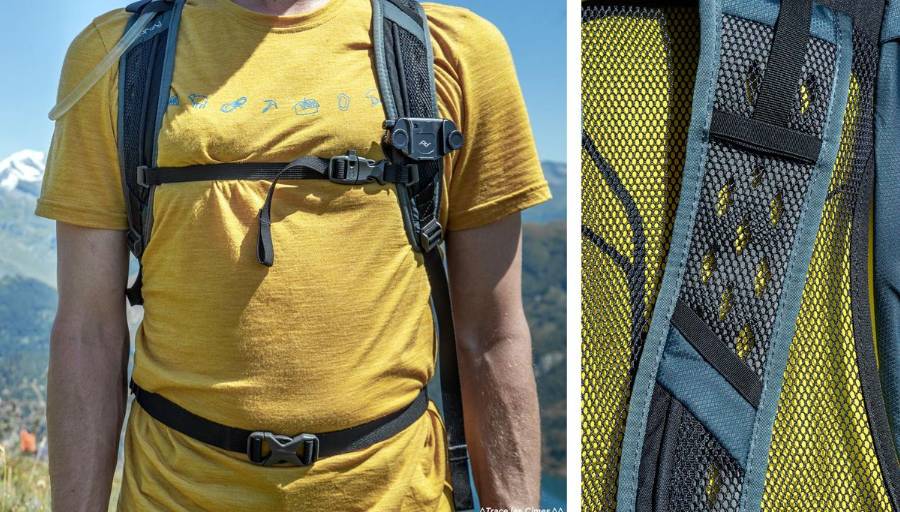 In summer hiking, we sweat a lot. And, like its Exos model, Osprey has ingeniously equipped its Hikelite 26 model with a back net. This system, called AirSpeed™, offers great ventilation capacity (maintaining a ventilated space between the bag and the back) as well as great comfort. Because the stretched mesh like a trampoline adapts to the shape of the body without pressing.
Accessorizing
If Osprey has succeeded in making a light backpack, the brand has not neglected technicality. The 100D Mini Diamond Shadow nylon canvas appears very resistant to abrasion and any snags.
On the outside of the bag, there is a multitude of useful details: a whistle on the chest strap, four straps on each side to compress the bag at the top and bottom when it is not full, two loops for poles, a waterproof cover in its zipped pocket at the bottom…
In terms of the pockets, the Osprey Hikelite 26 backpack is equipped with a front pocket for everything place a windbreaker for example, and two large extendable side nets which are suitable for a one-liter bottle of water, an IGN map, a tripod, biscuits or a bag of seeds…).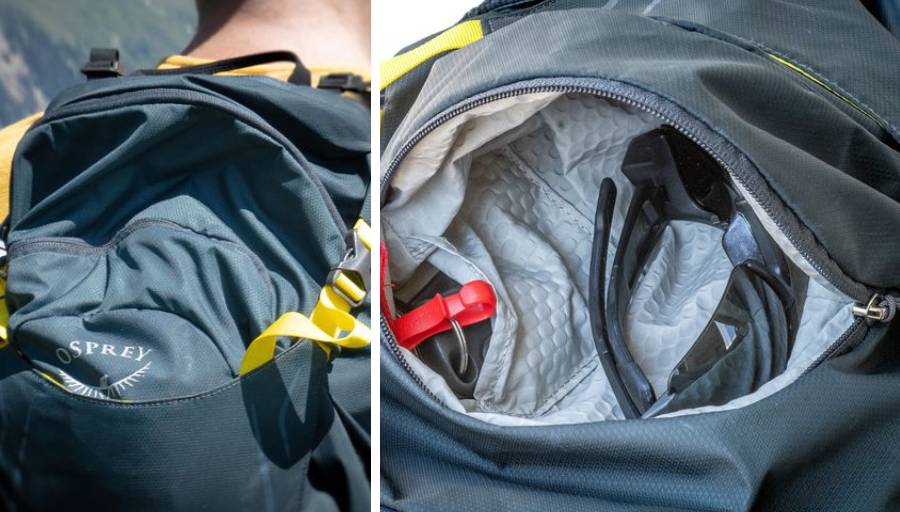 On the upper part, there is also a relatively " anti-scratch pocket " to store your glasses, your smartphone, and your compact camera. There is also another inside micro-pocket with a clip to accommodate your keys.
That said, I have a few reservations: the idea of ​​placing his metal keychain in exactly the same location as his glasses leaves me a little skeptical. Especially since the latter is not very large either and does not close for a zip or a scratch. Perhaps another pocket should have been made inside for keys and wallet like on the Kamber.
Another small remark, this pocket tends to swing inside when the backpack is not full. This perhaps deserves a few additional fixing points. Well then, I quibble a bit, had to find something to complain about…
Interior space
A large double-zip closure opens on three quarters of the bag (2/3 of the height), which is very practical for getting in and out and looking for things. The interior volume of 26 liters is fully open to place all its contents for a day hike You can take a jacket, a snack, and some hiking gear including a helmet.
For more minimalist hikers, the 18-liter model will be perfect. An internal location is however specifically reserved to accommodate a water pocket of up to 3 liters. The hose then comes out through a hole and can be attached to the strap loops, on the side you prefer.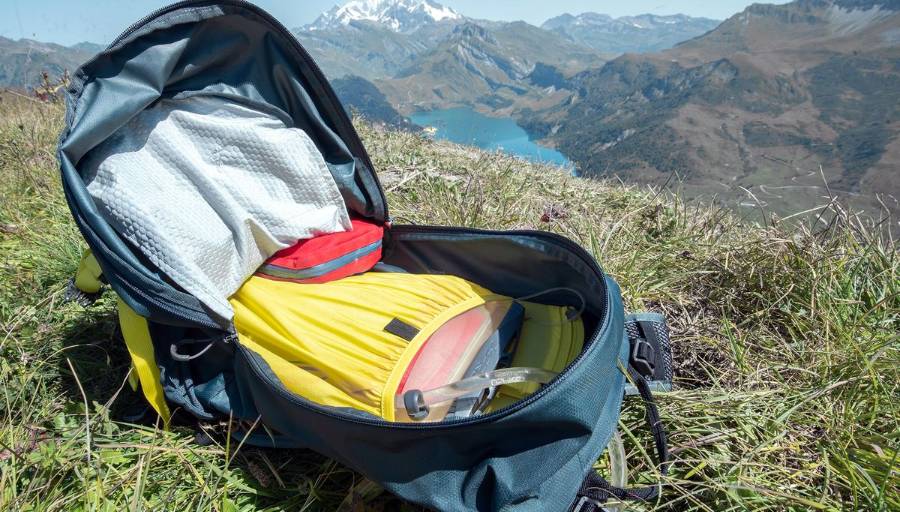 The Verdict
Osprey is a high-end outdoor brand and the prices displayed are in line with its positioning, but the quality is there. I did not find any weak points except its relatively high price.
I am very satisfied with the Osprey Hikelite 26 backpack! With a light and very comfortable design, it is very functional with everything you need to adjust and store. It can be your best companion for day trips, especially in summer when the heat requires increased ventilation.
Read Also…