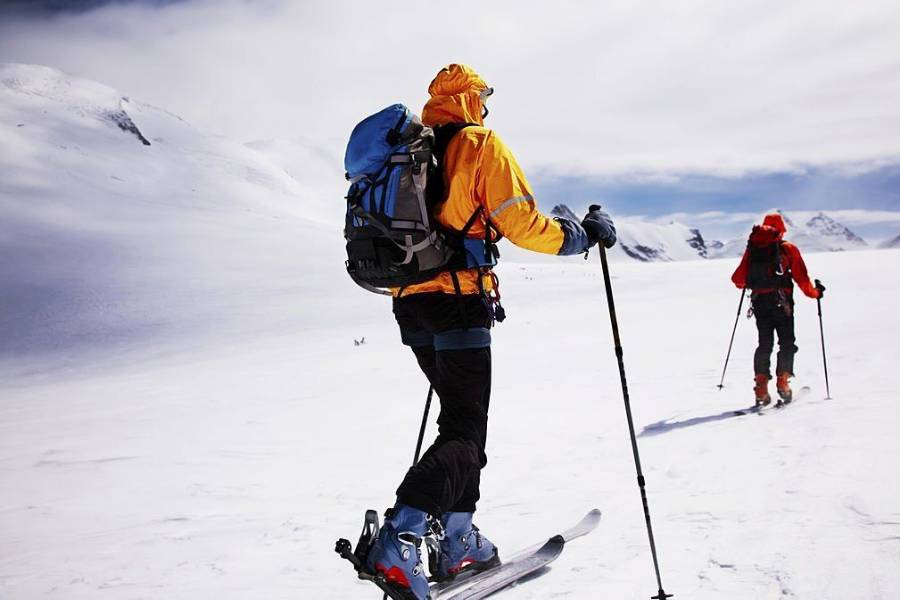 You've tried some alternatives to stay warm while hiking. More layers, thicker layers, and all possible and imaginable materials have gone through it. But nothing to do, either it's the cold, or it's the humidity, or both at the same time that are right for you.
There is waterproof jacket that doesn't let anything through, but that's the problem. It doesn't let anything through, including air. And in the end, you're still soaked, not by rain, but by sweat, and that's even less glamorous, yet just as unpleasant.
But all that was before because now there is the Hardshell. Here is my hardshell jacket buying guide. These jackets will protect you on your outings, even in difficult conditions.
What Is Hardshell?
The lucky ones who have already read our article on the Softshell jacket already have an idea of ​​what the Hardshell is. But as this is not the case for everyone, I will therefore make a small overview of the situation, just for you.
Well, bilinguals will have understood that the literal definition of Hardshell is "hard shell", which does not mean that you will look like a turtle. By hard, we mean resistant to bad weather, in this case, cold, rain and wind. Yes! You understood correctly. This jacket is waterproof, unlike the Softshell which is only water repellent as the readers of the previous article tell me.
You will therefore be both warm and dry, even in the most execrable conditions. What a difference with a raincoat you will tell me… Well, the major difference lies in the fact that although extremely protective, the Hardshell remains relatively breathable. It owes its breathability to a clever membrane-based composition. They are designed to let almost nothing in, while letting air and sweat out.
Key Advantages and Disadvantages
Simply put, hardshell jackets have flaws in their qualities. That is to say little or no compromise, it is so waterproof and heavy that it would become almost difficult to carry. The Hardshell is certainly more breathable than a pure raincoat, K-way type, but this is not its strong point either.
In the event of intense effort or mild weather, you will literally die of heat and sweat profusely. If Softshell jackets exist, it's not for nothing, it's fine and good to fill the gaps of Hardshell in certain conditions.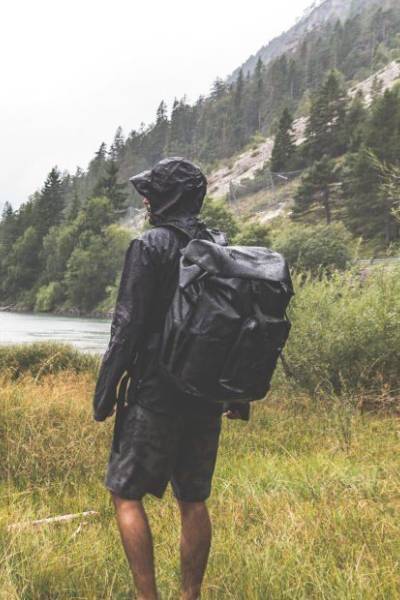 As for the advantages, you will have understood it, you will stay relatively dry and warm. You will be able to face near-cataclysmic conditions without batting an eyelid in your Hardshell. You may answer me that with another type of jacket thick enough, or a multitude of layers, too.
It's not false, except that the Hardshell alone plays the role of several layers. It is easier to take it off, put it back on, open it, or close it than take off and put back 3 layers. In addition, the Hardshell, although relatively thick, still has some breathable properties. This is not its strong point but better than nothing.
How to Choose the Right Hardshell Jacket?
To all those who want a Hardshell jacket but have no idea how to find the model that will give them complete satisfaction, read these few lines…
Which Brands to Choose?
A not so obvious choice, tastes and colors being what they are. Here is however a non-exhaustive list of reliable brands in terms of Hardshell.
Jack Wolfskin
The North Face
Marmot
Columbia
Ariat
Hardshell or Softshell?
That is the question… To answer it, all you have to do is know the requirements inherent in your practice. What types of climates and conditions will you face?
A good clue to guide you in your choice, just think about the etymology of the two words. Hard or Soft, which of these two words sticks more to the types of conditions that you will face? Extreme or temperate climate?
Which Jacket for Which Climate?
If you just think you'll have to deal with occasional light showers and mild temperatures. No need to over-equip yourself. On the contrary, you will need to maintain a certain freshness under your clothes. Otherwise, you will sweat, and end up soaking without even seeing a single drop of rain. As you will have understood, in this case, a Softshell jacket is ideal. You will be both sheltered from the wind and light rain, but still relatively cool.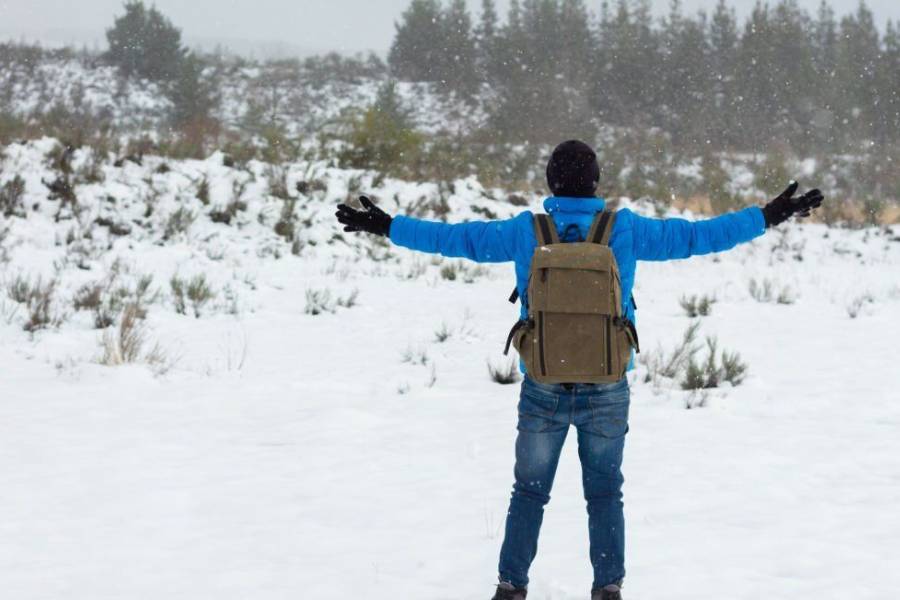 On the other hand, if you are in the freezing temperatures, and the gusts of wind are accompanied by abundant rains or even snow, according to my calculations, this is what can be called a relatively "Hard" climate. Bingo! It's a Hardshell you need.
What Technical Characteristics to Consider?
I give you the tools to understand the technical arguments put forward by the manufacturers.
Impermeability
The first relevant elements to take into account when talking about a Hardshell are, first of all, waterproofness, then breathability.
Regarding the first aspect, it is difficult at first glance to tell if one jacket is more waterproof than another. Nevertheless, a unit of measurement exists to measure the level of impermeability. Yes, we learn about it every day, and me the first. This unit of measurement is called the Schmerber and can be found on some labels (not always). The higher the number, the more waterproof the material.
Generally, this unit is between 10,000 and 30,000 Schmerber, you can consider 10,000 as satisfactory and 30,000 as extreme protection.
Breathability
The second aspect to take into account is breathability, although secondary on a Hardshell (primary on a Softshell). Again, you may not know this, but this criterion is measurable and quantifiable.  There are even two tools to measure it, the MVTR (water vapor transmission rate) and the RET (Resistance, Evaporation, Transmission). Be careful, if both are used to measure the same thing, they are read in a completely different way.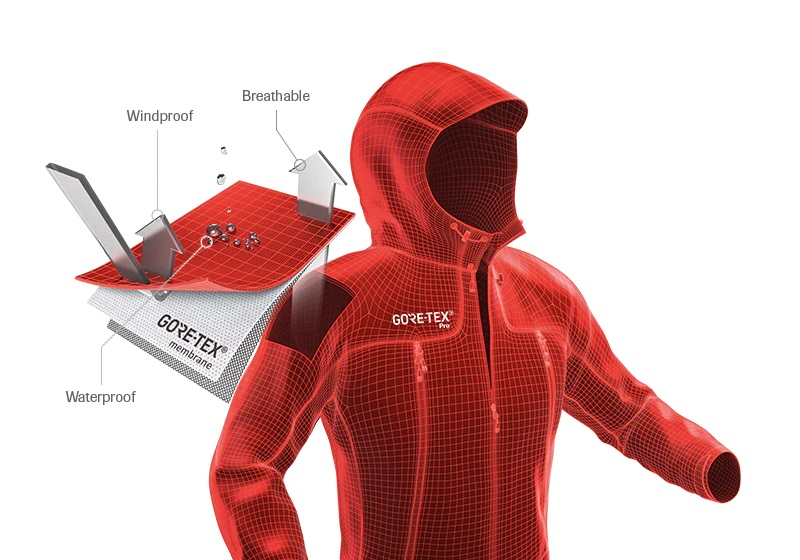 The MVTR is expressed in gr/m2/24h and is between 5,000 and 30,000. The higher the number, the better the breathability of the garment.
Regarding the RET, it is generally between 6 and 20. Except that in this case, unlike the MVTR, the higher the number, the worse the breathability. So pay close attention. MVRT is generally used by European brands, while RET is used more by American brands (for example Goretex)
The last remark on this subject, the concepts of impermeability and breathability are relatively antagonistic. The first does not generally mix well with the second and it is from a technical point of view quite logical. The very concept of being open and closed at the same time is an oxymoron.
This is why the Softshell breathes better but is less waterproof, and the Hardshell breathes less but protects more. We cannot therefore have everything, but with a little common sense, it is fortunately possible to find the right compromise.
Handy Options
It's the little details that make all the difference.
The Usefulness of a Hood
I did not fail to emphasize this aspect in a previous article dealing with Softshell jackets, it seems to me all the more essential concerning the Hardshell. For what? For the simple and good reason that this type of jacket is supposed to provide a higher level of protection, especially against the rain.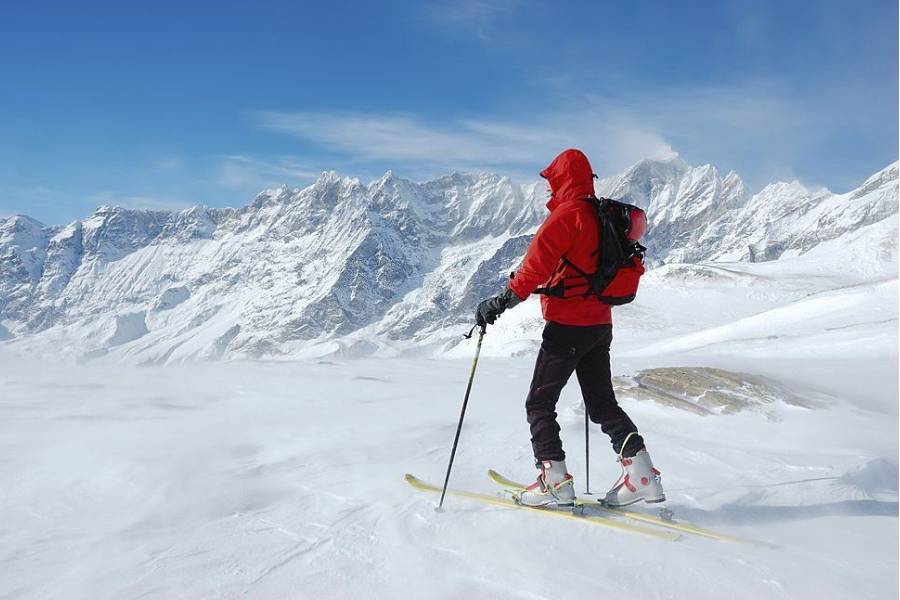 It would be absurd in my opinion to speak of a high-performance waterproof garment while being devoid of a hood. It would be like talking about a good downhill mountain bike without suspension, so science fiction.
As much as possible, for comfort and optimal protection against bad weather, opt for a jacket with a hood.
The Pockets Are Also Useful
You might have the best-designed backpack ever with a phenomenal number of pockets and compartments.
It's great, and I want the same, nevertheless, nothing replaces the practicality of the pockets of a jacket. This is especially true when it comes to pulling out your phone faster than your shadow to take a picture.
Do you remember that moment when you could have taken an unforgettable photo of this magnificent wild animal? Oh, you didn't have time, it went too fast? With an accessible pocket on your chest for example, this would not have happened, I said that I said nothing…
Choose the Right Size
This is common sense you will say, however, there are other elements to take into account.
The first is to anticipate the addition of additional layers. For this, I advise you not to choose a size that will stick the jacket to your body. This will no longer leave you any margin, in addition to hampering breathability and your comfort of movement.
Do not fall into the opposite trap, I did not just say to take a jacket 2 sizes above the usual one. Simply a size you're comfortable in that lets you add a layer or two underneath. Last detail, from one brand to another, the sizes do not necessarily correspond, so be careful.
Conclusion… It's Yours!
So! I hope this article has been useful to you, and especially that thanks to it, you will never be cold again when hiking. Which hardshell jacket do you prefer? Your choice is already made? Ideas or suggestions? Feel free to share them in the comment section.