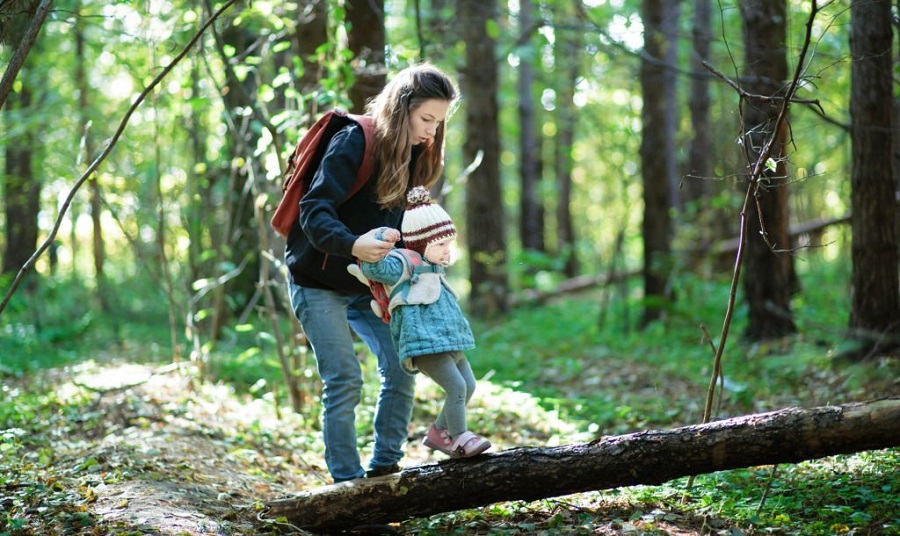 You have found the ideal baby carrier or sling, and you have a hiking route in mind but one question remains: how to dress your baby for hiking when he is being carried?
Several criteria come into play here: the season, the type of carry, and the comfort sought, and more.
Here are some tips validated and approved by carrier parents!
How to Dress Your Baby for Hiking in Every Aspect!
Let's see how to dress your baby for hiking from different perspectives…
Dress a Baby Worn in Summer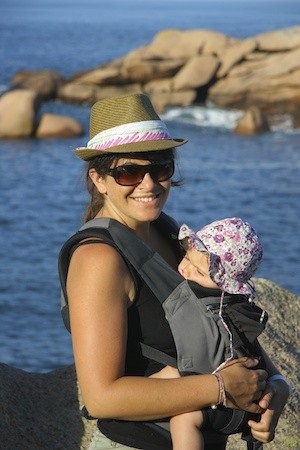 Easy! You will say to me. Certainly, in summer, it is easy to respect this golden rule: do not dress your baby too much. This advice also applies to the wearer, favoring breathable materials which will allow the most direct contact possible between the wearer and the baby being carried.
Thus, mutual regulation can take place both in summer and in winter. Any additional layers of clothing such as a waterproof jacket will be placed over the sling or baby carrier.
It is therefore advisable to dress lightly (a technical t-shirt for the wearer, a light bodysuit for the wearer) and to favor scarf knots that hold the baby with a single layer of fabric.
You can protect the feet and small calves that protrude with high socks or thin leggings. The fabric always protects better than sunscreen.
And above all, we never forget the following elements: regular hydration (water or breast milk), sunscreen, head protection (hat, wide-brimmed bob), and eyes (sunglasses with cords, so you don't have to go the extra 2 kilometers looking for where they may have landed!)
Dress a Baby Worn in Winter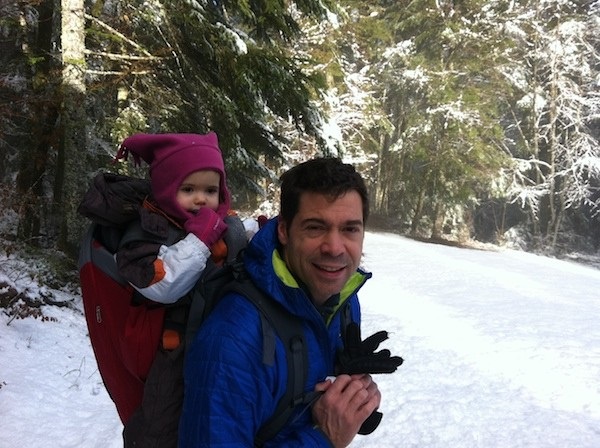 When you are well equipped, wearing in winter is a real pleasure: the baby is cuddled up against its carrier, it is very warm and it keeps us warm!
However, unlike us, it does not move: certain precautions must be observed. The extremities (head, feet and hands) must be covered with a cap that attaches under the chin or a fleece hood, tights or very high socks, as well as small mittens if the baby tends to take his hands off the scarf or baby carrier.
And everyone gets warm under the same coat to keep the benefit of the thermal regulation of both bodies: this also allows you to discover the baby easily and without waking him up., an appreciable luxury!
In terms of comfort, we avoid clothes that go up at the slightest movement: the less there are folds, the more comfortable we are!
A fleece jumpsuit or over-pajamas make it possible to get rid of pants that are tight at the waist or that go up unpleasantly below the knee.
Also think about leggings, which are easy to remove and put back on.
Dress a Baby in a Sling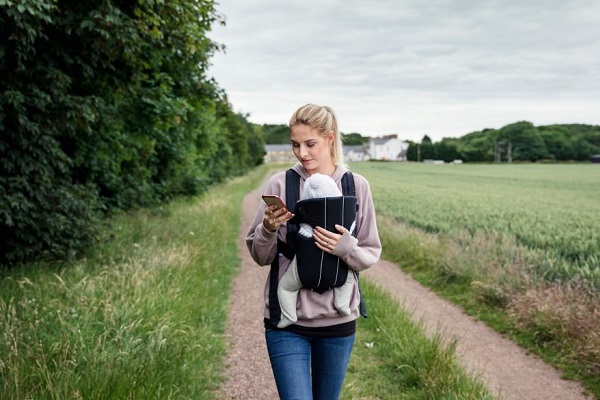 In the sling or in a physiological baby carrier, the child is close to the wearer: you almost have to count the carrying system in the diapers that the baby wears (we are not talking about the diaper, of course!)
Each system has its specificities: a knitted or stretch scarf will be warmer than a twill woven scarf, itself a little warmer than a jacquard scarf.
Finally, physiological baby carriers will be thicker because of their padding but more airy and less enveloping than a wrap. In terms of coats, there are baby carrier jackets covering the wearer and the worn, or baby carrier capes covering only the child and sometimes adapting to baby carriers.
Dressing a Baby in a Backpack Hiking Baby Carrier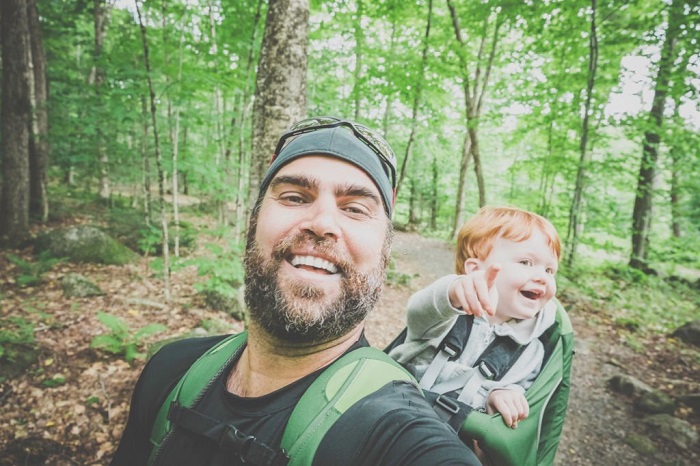 In a backpack hiking baby carrier, the child is kept away from the wearer: it should be dressed like an adult with the three-layer system: a breathable contact layer, an intermediate layer to keep warm, and a layer external to protect against wind and rain.
Finally, a little trick that will save you more than once: when you carry it on your back and you are alone to install the child, remember to put on his hat before putting him in the baby carrier or the baby carrier. sling… or consider renting stretch arms!
More Advice
If you have not yet chosen the ideal baby carrier, you can follow our advice in our article Osprey Poco Child Carrier Review.
And if you want to know the best baby carriers for hiking that are optimum for a good portage respecting the child and the wearer. It's over here: the best hiking baby carriers.