On a trek, daytime walking is tiring enough to claim to be able to rest properly during the night. You then need a mattress or sleeping pad that offers a certain comfort while remaining light and compact in the bag. The Therm-a-Rest Prolite Plus self-inflating mattress gave me that and so I wanted to share it with you.
Therm-A-Rest ProLite Plus Sleeping Pad Review
Therm-A-Rest ProLite Plus Sleeping Pad
Technical Description:
Weight: 760 grams
Materials: 100% polyester (outside), Atmos foam (inside)
Insulation: R-value 3.4
Folded dimensions: 11 x 6.8 inches
Inflated dimensions: 72 inches long x 20 x 1.5 inches thick
Product Care Instructions: Hand Wash Only
Pros
Compact and light
Sleeping comfort
Excellent insulating power
Perfect for backpacking
Cons
Not suitable for winter
Light and compact
In complete autonomy during my Tour of Mount Tabor in 3 days, I needed a sleeping pad that took up a minimum of space with a minimum of weight while being comfortable… Is that asking for the moon?
After much research, I opted for the Therm-a-Rest Prolite Plus self-inflating sleeping pad. With its 760g, the weight is relatively light and above all the compression in its cover is quite remarkable (nothing to do with my old camping mattress!).
As a result, it fits very easily in the "sleep pocket" of my backpack in addition to my sleeping bag, which saves a lot of space! It is also very easy to deflate it and roll it up compressed in its storage bag.
Self-inflating, really?
To be honest, I had no great illusions at this level but he disappointed me all the same. In fact, it is not self-inflating at all! The first time, out of its packaging, I waited 20 minutes for the foam to swell, and… nothing! Suddenly, it was me that it swelled and I blew in the mouth.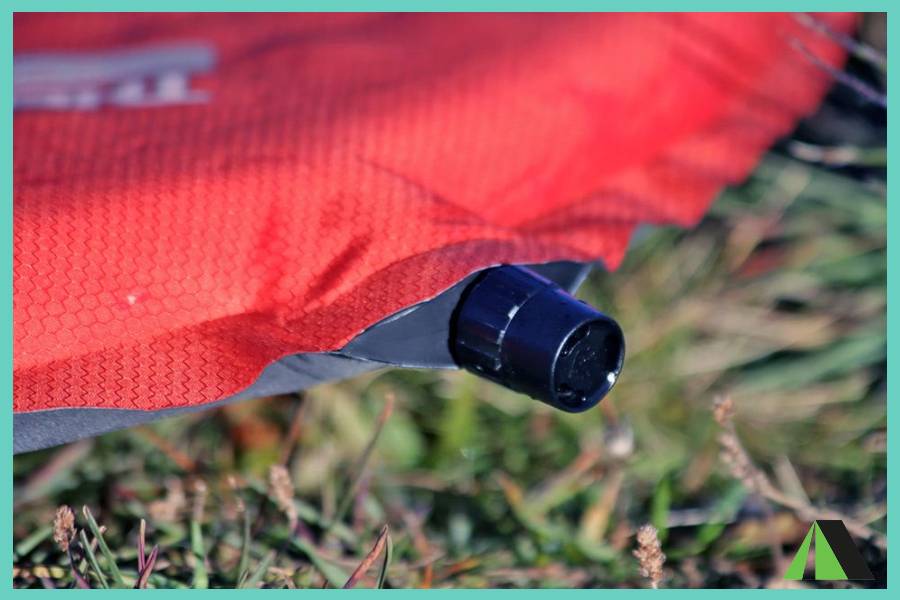 Since then, by dint of using it, it's true that it self-inflates in a few minutes. You just need to blow a little to give the sleeping pad the desired volume. I had read on the forums that it should not be done (introduction of humidity inside) but the Therm-a-Rest user manual says to do so, so…
Insulation & comfort
I had hesitated with the standard Prolite model with its thickness of 1 inch and its lighter weight of 100 g but even if it means putting almost 100 dollars in a mattress, you might as well be good! Especially if you walk for several days. And then, it isolates less well which makes it less versatile.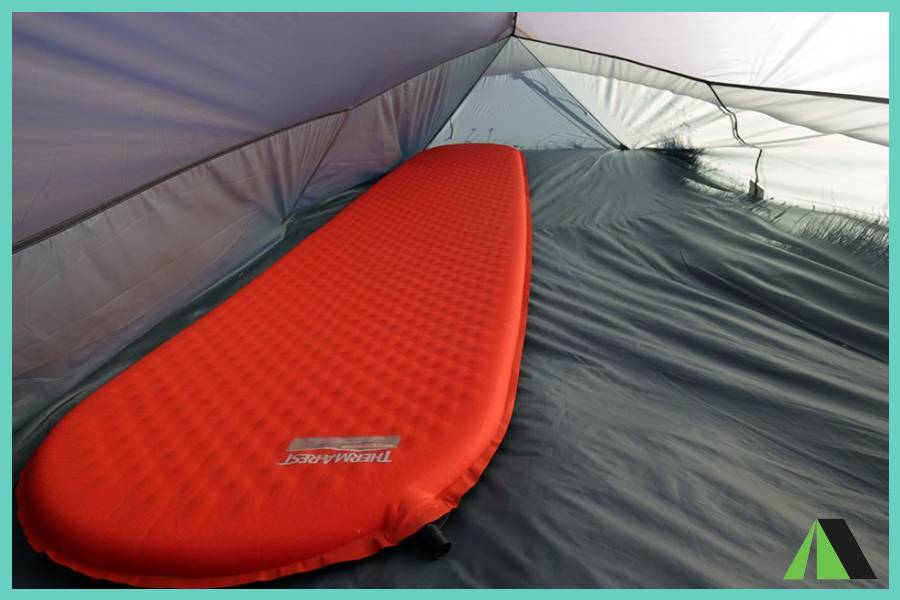 The Therm-a-rest Prolite Plus is thicker (1.5 in.), which makes it a 4-season mattress, sufficiently insulating (R-value 3.4) to sleep on the snow. I haven't tested it in extreme conditions yet, but I can still assure you that we're super comfortable! Nothing to do with the old inflatable rubber mattresses, poorly distributed, which make noise every time you turn around.
The weight of the body is perfectly distributed and the feeling is very comfortable. The dimensions are ergonomic and, despite the slight slope of the destination, neither I nor the mattress slipped during the night thanks to the grippy texture and the bumpy relief.
It's up to me to take care of it now but the fabric seems quite resistant to light abrasion and possible scratches.
The verdict
The Therm-a-Rest Prolite Plus sleeping pad is really the essential equipment to take on a trek as its compactness and comfort are appreciable. After the tiring days of hiking, you will be sure to be able to recover properly during the nights to be ready the next day!
Read Also…