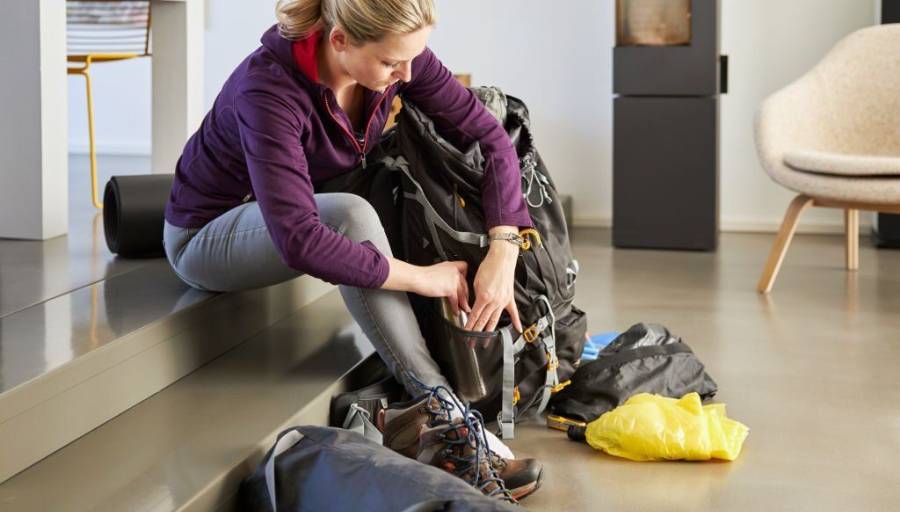 The purpose of this guide is to enlighten you on how to pack a backpack for hiking and organize your gear in such a way as to optimize your storage space while distributing the weight of your equipment as evenly as possible.
Whether you are preparing your bag to go camping for an evening, a few days or for a long hike, it is important to allow the time necessary for proper packing.
How to Pack a Backpack for Hiking? – Step by Step
Decide what to bring
Try to limit yourself to the essentials. As is customary, you should not exceed 15 kg of load, and remember well: the lighter your equipment, the more pleasant the adventure will be!
Spread out all your paraphernalia
Laying out everything you plan to take will help you decide what you will need and what you can afford to leave behind.
Organize your gear into subgroups
Using small panniers and waterproof bags will help you bundle your gear and keep it dry.
It's up to you how you want to organize the storage of your clothes inside your bag. For example, you can use the backpack separately for your underwear, your tops and for your pants, or group them by complete outfit for each day/night.
Rolling your clothes up compactly will help you save as much space as possible.
Put away your heaviest equipment first
Make sure the weight is evenly distributed in your pack. The heaviest items, such as your tent, stove, and water, should be placed low and as close to your back as possible.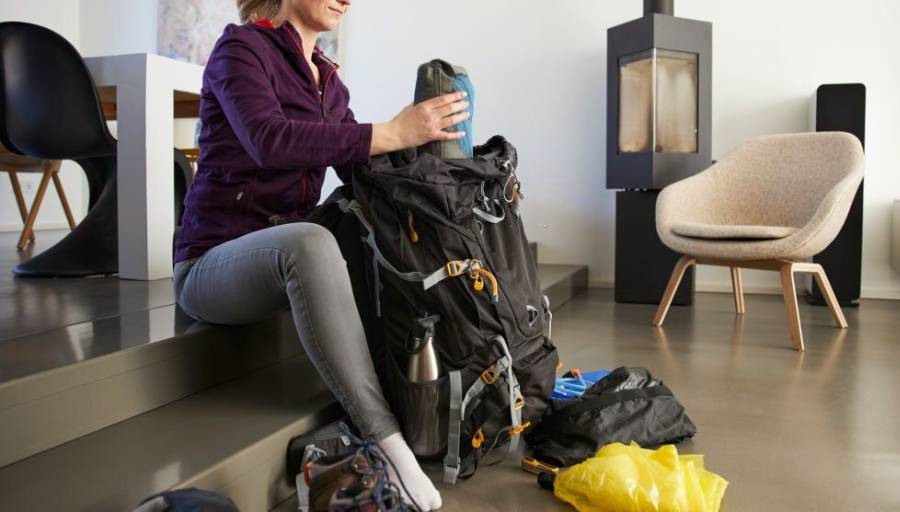 Check that no objects placed against your back protrude, otherwise your back will feel them and pain will result.
Store your medium-duty gear second
Medium-weight gear, such as your sleeping bag or your heaviest clothes can be placed towards the bottom and middle of the bag.
The bulkiest backpacks are most often equipped with a separate compartment located at the bottom of the bag and allowing storage of your sleeping bag. This compartment can also be useful for storing your spare shoes.
Store the lightest gear at the top of the bag
The lightest equipment, such as your gloves, caps, flashlights and your cards should be placed rather outside the bag or on top.
Items that you want to have quick access to, such as your first aid kit, snacks, or waterproof clothing should also be placed near the top of the bag, or inside pockets.
Filling pockets and compartments
When filling the various pockets and various compartments, be sure to distribute the weight evenly. You don't want to end up with all the weight on one side, which would throw you off balance considerably.
Attach certain objects to the outside of your backpack
If you bring a camping mattress with you and it does not fit inside your backpack, you can attach it to the outside of your backpack. Ideally, it is advisable to attach it preferably vertically to your load, in order to minimize the risk of damage, especially when you put your bag on the ground.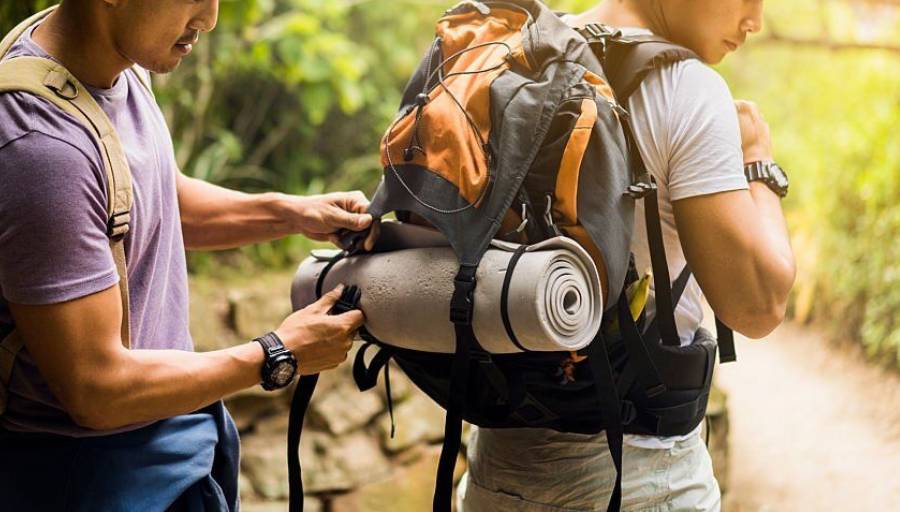 Avoid attaching anything that you absolutely do not want to find wet, damaged or lost, on the outside of your backpack.
You now know how to prepare the loading of your hiking backpack. To maximize wearing comfort, make sure you fit it properly once on you and loaded.
Conclusion
As I mentioned above, even if properly distributing loads of your backpack and balancing it properly are two important things to limit trauma to your body, it is not a miracle solution. If your bag is too heavy, you may suffer physical pain. This is why, before even thinking about the distribution of loads of your bag, you must try it.
Feel free to share this article with your family and friends!