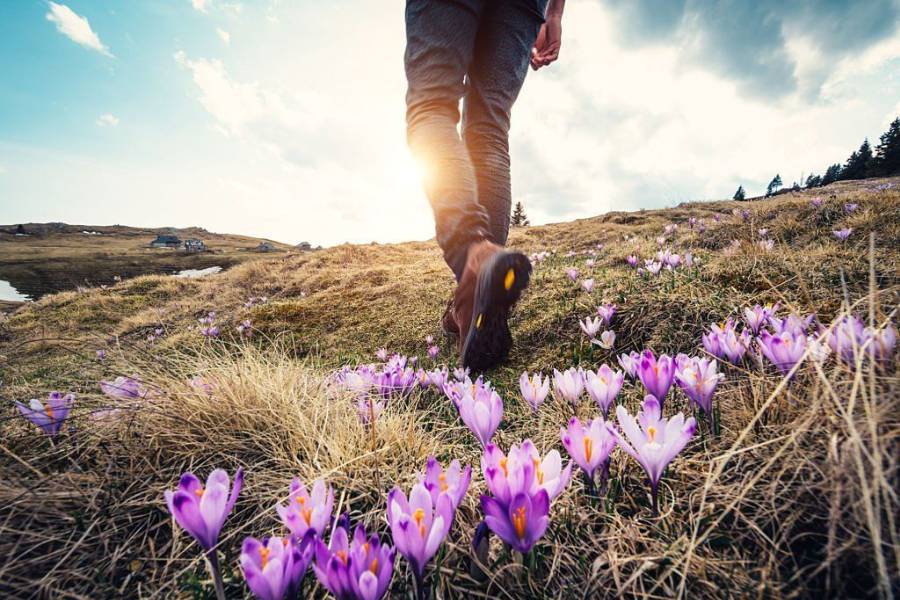 After long winter months spent by the fireplace, the arrival of spring makes you want to go out into nature again. And hiking is the ideal activity to walk the trails in the forest or watch the awakening of marmots in the mountains.
To make the most of your spring outings, it is important to have the right equipment.  We're going to share with you some advice on how to prepare for hiking in the spring and what you actually need.
5 Pieces of Gear for Hiking in the Spring
Without further talking, let's see what you essentially need for hiking in the spring…
Shoes are Essential Equipment for Hiking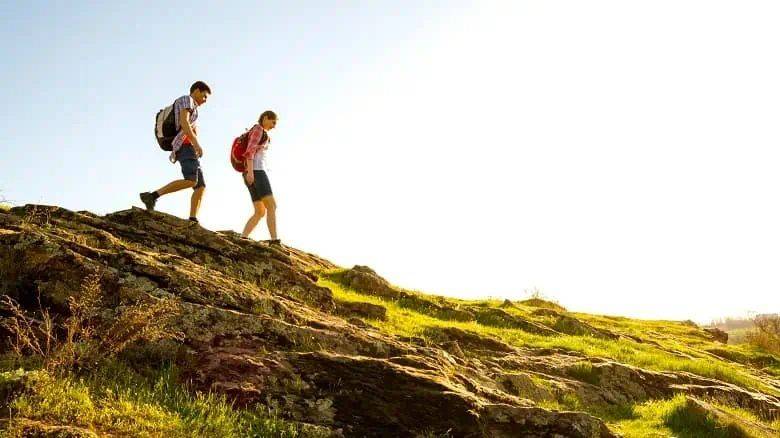 Hiking in the spring is particularly demanding on your feet, especially because of the terrain that can vary dramatically on the same day. Snow in a combe, mud in the countryside, wet branches in the forest, stones wet with dew… so many traps on which the uninformed hiker can slip!
It is therefore necessary to have a good hiking shoe with a grippy sole. For the good of your ankles, it is advisable to move towards models with high uppers, which protect you much better. Low shoes, trail type, are better suited to outings in the middle of summer.
Fleece is the Accessory Not to be Forgotten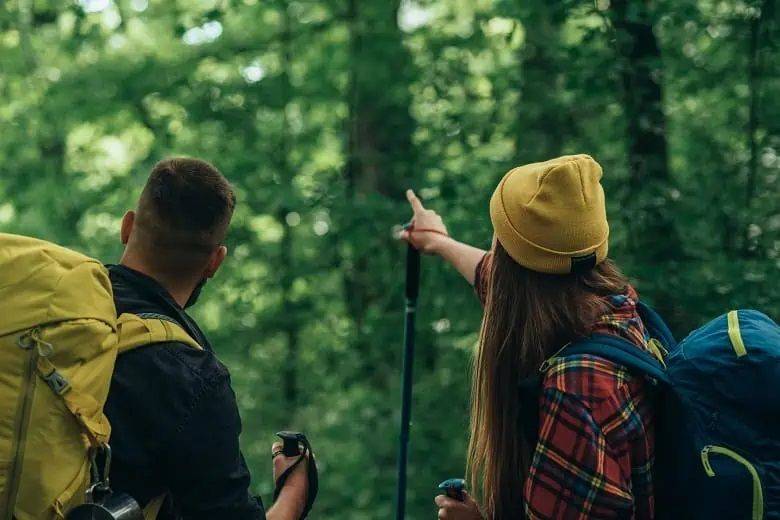 During a beautiful spring afternoon, the temperature climbs rapidly in full sun… Then a cloud arrives, and we lose several degrees in a few minutes!
Generally, women are more far-sighted and always carry a women's fleece jacket in their backpack to put on as soon as the cold hits. Gentlemen, we know you're not afraid of the cold, but you'll have everything to gain by doing the same.
Hiking pants are More Important Than They Seem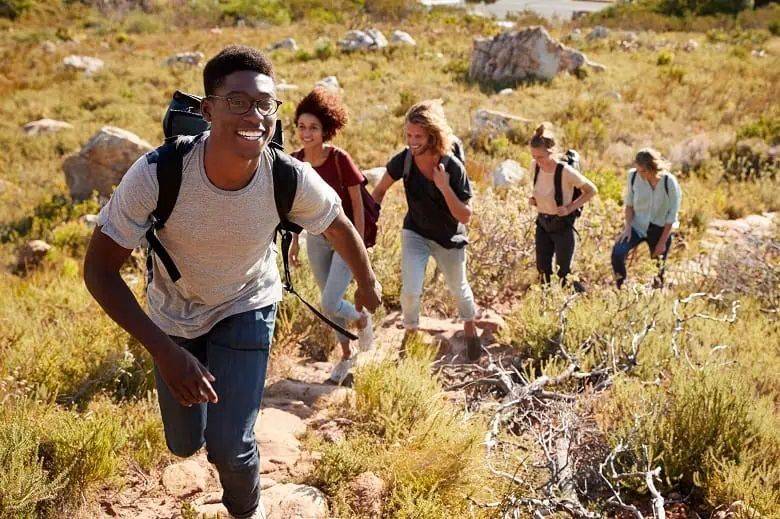 An essential piece of hiker's equipment, the pants are nevertheless too often neglected. Of course, you can walk around in a tracksuit, or even jeans for some, but it's far from ideal!
Think about it: your legs are clearly the most used part of your body during the hike, and it is therefore your pants that are used the most!
Comfort even over long periods of time, protection against the elements, and good ventilation: this is all you need in good hiking pants. And this is true in all seasons!
Backpack is a Faithful Companion That You Have to Choose Well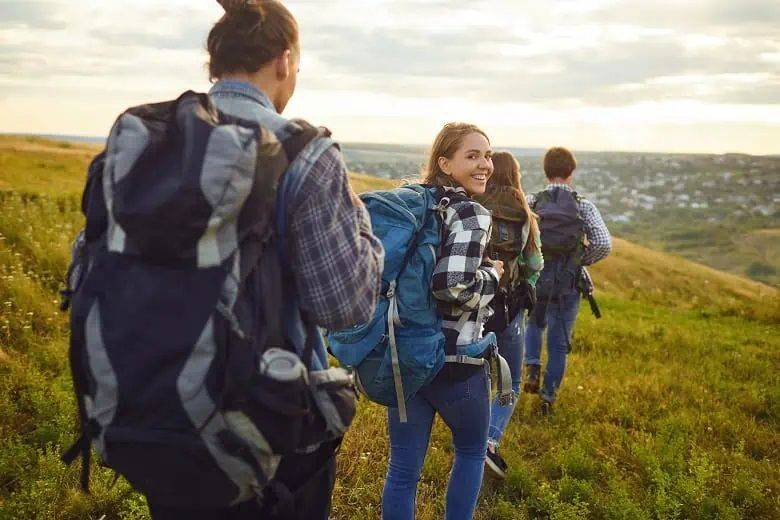 Choosing a backpack is more complicated than you think… unless you accept that it is impossible to find a model that does it all! And yes, the needs are not the same for a trek lasting several days, for a winter climb, or for a day trip!
Generally, spring hikes are done for the day, or over two days with a night in a lodge or refuge. A 30L backpack is therefore often the preferred option, but those who like to sleep in a tent, or think they need a little more room, shouldn't hesitate to go for a 40L model.
Our advice: consider the rain cover, which protects your bag in case of sleet or thunderstorm.
Sticks, a Matter of Taste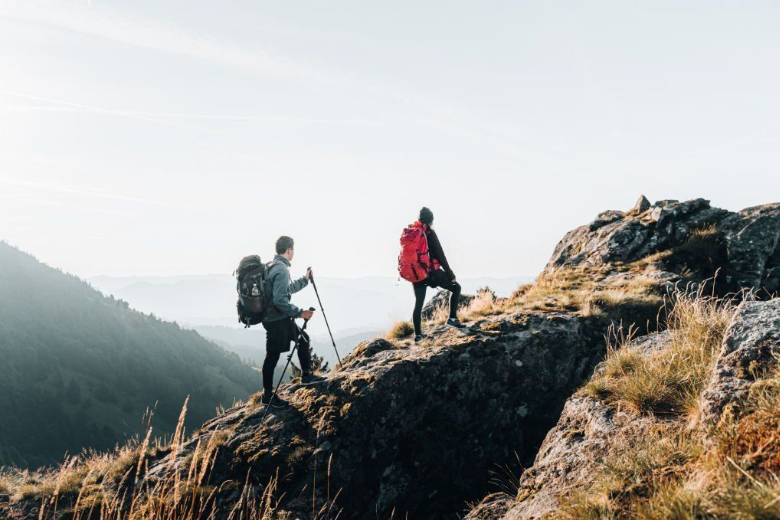 We have to be honest: we are used to Cascade hiking poles. The list of their advantages is long, and their disadvantages are rare… But even the best walking poles have not convinced some die-hards who continue to do without.
Sticks are recommended to avoid fatigue and gain balance but are not part of the "compulsory" equipment.
On the other hand, forget the cliché that says that "poles are for tourists and beginners"… On the contrary, they become more and more useful when you leave your comfort zone and try to push back your limits…
Conclusion
Walking in the open air and admiring nature as it resumes its colors after the winter break is probably one of the greatest pleasures of the hiking enthusiast. So that these adventures do not turn into unpleasant memories, good equipment is necessary!
You now have your shoes, your fleece, your pants and your backpack: all you have to do is find a route that suits you.
These Articles May Also Interest You…