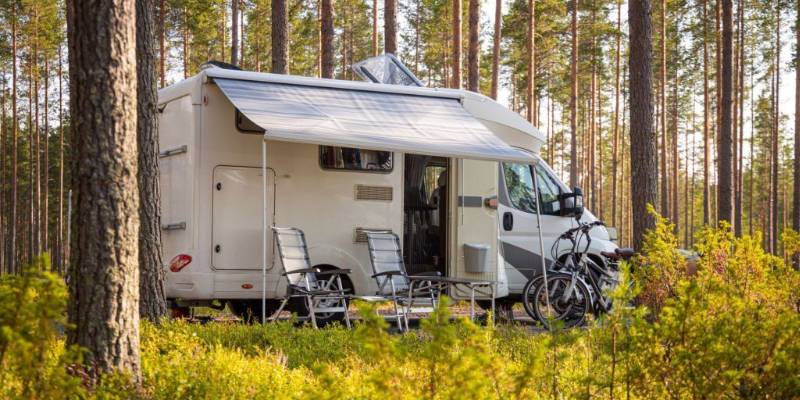 The boundless feeling of freedom, a fantastic view of beautiful landscapes and your own camper parked in the middle of the wilderness – this is how you imagine standing freely with the motorhome or RV.
At least that was the case with us.
Today we are going to present you with a few tips that only relate to freestanding with the camper.
Because standing freely with the WoMo is worth experiencing without a doubt. But with a few rules, you should know the behavior and risks.
Wild Camping Tips – Step by Step
Campsites and parking spaces are not for everyone and so on. This is becoming increasingly difficult because some people do not know how to behave, which in many countries leads to stricter laws and stronger controls, sometimes with high penalties.
Many also assume that places that are published in the relevant freestanding apps such as Roadtrippers are automatically permitted for wild camping. But that is not the case.
1.
Know the rules and laws for wild camping and free standing with the RV in the travel destination
As trivial as this tip may sound, our experience shows that not every camper knows the rules in their travel country regarding wild camping with RVs.
The following applies to free standing in most European countries:
You can stay overnight in the vehicle for up to ten hours to restore your ability to drive. As long as, it is not on private property or a parking ban is posted.
It is also helpful, at least for travelers in Europe, to take a look at the catalog of fines for wild camping to find out about possible fines in these countries.
You should know that these regulations are not only different internationally. Instead, in many countries, there are regulations for individual communities, regions, or even certain times of the day or season.
Our tips:
Before you even start your trip, get as much information as you can about the wild camping laws in your destination country. Tourism associations can help here.
This is essential so that you can avoid potential hassles and fines. If you visit different regions within these countries, you should ideally also be aware of regional differences. The same applies to seasonal variations.
In our experience, this legal research is done much faster and more efficiently at home than on the go. The research on the desktop PC works better for me simply because of the fast internet connection. The connection is often not ideal on the go, and browsing with a mouse and keyboard at home is simply faster than in the RV.
2.
When freestanding, the choice of RV decides on a quiet night
Whether you have to expect nightly visits from a law enforcement officer often, rarely, or almost never depends on many factors. Normally, your goal should be to stand freely and as unobtrusively as possible.
Of course, the location plays a big role, or whether there are camping chairs in front of the vehicle and it therefore looks like wild camping.
The choice of holiday vehicle is also important. Do you already know for sure that it will be a rented vehicle? Then rental companies who have built their vehicle themselves are interesting!
It makes a very big difference whether you are parking an RV in the standard white finish or whether it is a dark-colored panel van that is not immediately recognizable as a camper.
Other features, such as the lack of side windows or a rather inconspicuous roof structure (solar system, roof hatch), are also advantageous in order not to attract attention as a camper.
Depending on where free-standing is aimed, an inconspicuous camper can quickly be mistaken for a commercial vehicle – especially after dark. Of course, that can only be fine with us – especially in countries where freedom is borderline.
3.
Pitch apps to share with other campers
But there is more to vacation planning.
Anyone who loves to be free should at least have a rough idea of ​​the itinerary and the possible places to stay. Parking space apps are ideal for this, especially those that have powerful filters and enable exchange with other campers.
For example, not every app has a built-in way to connect with other people nearby or even send a private message. It is precisely personal experiences with parking options away from the overcrowded campsites and parking spaces that are particularly interesting for those who are free.
Roadtrippers is one of the most popular apps for wild camping. Here you will not only find paid but also free parking spaces. Among them are many insider tips, some in nature.
Unlike the other apps, Roadtrippers is based solely on user data. In the app, users can submit ratings, upload photos and comments, and assign new spaces with useful filters for free standing.
4.
Leverage Facebook groups, travel blogs, and YouTube for freestanding recommendations
YouTube channels on everything to do with parking spaces and campsites are currently very popular. For example, if you prefer detailed parking space ideas, you should visit The Jurgys channel.
Here you will find information about the equipment of the parking spaces, cost information, opening times, and often operator interviews. In addition, This channel often summarizes the area, presents cultural features, and gives tips for excursions that can also interest many freelancers.
A direct exchange with other freelancers is no longer a problem these days. Anyone who prefers to exchange locations for interesting wild camping locations, with precise GPS coordinates if possible, is in good hands on Facebook.
A larger Facebook group about free standing with the mobile home is called Camping Tips. This group currently has around 27,000 members.
Travel bloggers also often provide detailed information about their travel routes and (secret) pitches. And that is mostly away from the tourist-crowded places where "cuddly camping" has been popular since Corona at the latest.
It is not uncommon for you to find precise GPS coordinates here with recommended places for free standing.
Being free with the RV: exchanging secret places is not always welcome
Depending on the platform, you should definitely be prepared to face headwinds. Anyone who asks for GPS coordinates is not always a welcome visitor. The issue of free standing is definitely a double-edged sword and often leads to controversial views.
On the one hand, we want to experience for ourselves the typical, romanticizing Instagram pictures of van lifers posing at their camper in front of dreamlike backdrops.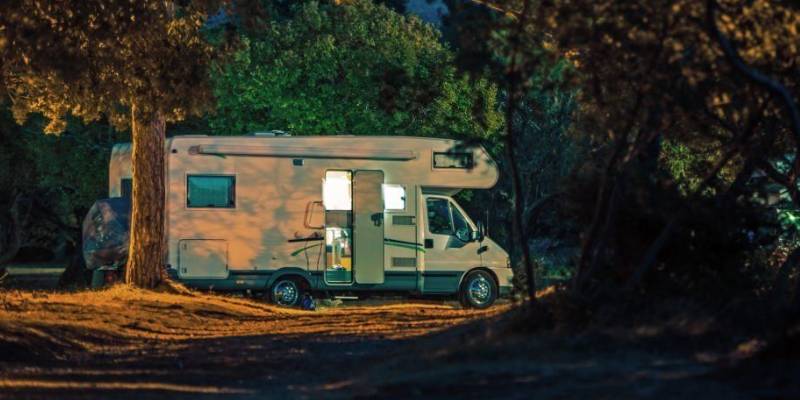 On the other hand, we all know:
In the medium term, anyone who shares secret locations will ensure that everyone soon knows these secret places – and that in a rapidly growing community of camper-hungry young adults.
A lot has changed, especially since Corona – including the way we travel. Camping is becoming more and more popular than ever before.
It's not just about keeping the pitches secret in order to have peace and quiet from the neighbors. Rather, the justified fear is that the rapidly growing number of freelancers will also increase the number of complaints or fines. Not necessarily in relative terms, but the absolute numbers are more likely to increase.
However, if the image of campers in public changes, this could lead to changes in the law in various countries in the long term. Perhaps one day, freestanding campers will be completely banned in Europe.
5.
Google Maps makes it easier to park your RV
Besides a solid parking space app, Google Maps is almost a must for free parking.
Google Maps has become part of everyday life not just because Google has refined its app more and more over the years. Numerous features have been added, and route planning is better than ever and, above all, more user-friendly than before.
Anyone who is free usually wants to save time and nerves, and the three-dimensional view of the environment is ideal for this. The zoom function also helps enormously when planning the free-standing location. Off-road places can be quickly discarded or just shortlisted.
Once you have arrived near your destination, a bird's-eye view of various parking options often helps to clarify the situation.
The satellite function of Google Maps helps to identify clearings in the forest, parking options outside the town, and sights with parking spaces or roads with little traffic.
6.
Get to know the environment in daylight
This tip for freelancers is not always feasible. Nevertheless, you should try not to park your RV until it is pitch black. In daylight, you don't run the risk of overlooking signs that indicate no parking or private property.
Not knowing the actual environment (apart from the apps and maps) can also become dangerous.
We often arrive much too late at nightfall in a supposedly good place to be free. We note that in the immediate vicinity are some nightclubs and discos. Alcoholized, maybe even rowdy people can make staying the night at least uncomfortable.
Even the lonely forest path does not necessarily have to be safe. In any case, it is better to explore the area on foot before nightfall. This should reduce nasty surprises to a minimum.
Look at the details of the environment – then you can assess whether the place is suitable or not.
Are there cigarette butts all over the place? Do you see an unusual number of empty alcohol bottles? Can you find the junk from popular fast food chains?
All these things can point to a popular meeting point for young people and other people who might be partying at this place at night. On the other hand, the general recommendation to make oneself invisible when standing alone is also difficult to implement.
Of course, if we have a choice, we'll take a spot that's off the beaten track. Where you would not expect anyone, police checks – but also robberies – are the absolute exception.
On the other hand, parking bays that are clearly visible from the street are problematic. Checks are to be expected more frequently here. Burglaries and muggings are also more common in such street-side locations. The perpetrators prefer places where they can strike and flee at lightning speed.
You should definitely avoid places where you can stand freely but cannot easily escape:
Your priority should be parking locations where your RV is parked with the front facing the exit or is so free that there are no obstacles to the rapid descent.
Your RV should be parked in the direction of escape if possible!
7.
Always be ready to go
Because of our last tip on safety, this advice is actually part of the standard behavior of every Freelancer: always be ready to go!
The worst-case scenario of someone trying to break into your RV while you're sleeping is certainly rare.
Nevertheless, it happens.
In such extreme situations, not only the location is important – for example, because of a good escape route (see tip number 6). If things get dangerous, mobiles with direct access to the driver's cab have advantages for a quick escape.
But it's also about having the best possible cards in your hand in the event of a check. If there's a sudden knock on your window at night and a friendly police officer inquires about the purpose of your stay, it shouldn't appear as if you've already spent the whole day in this location.
It's better when everything is stowed away and you're ready to leave at any time.
In such a case, you can credibly attach the restoration of driving ability in western countries. Therefore, at the controls, mention that you have only recently arrived and are too tired to continue your journey.
Usually that should be enough. The law enforcement officer will probably remind you that as soon as you feel fit enough to continue your journey, you have to leave the location quickly.
If, on the other hand, it looks like you will be camping for a long time when the check arrives because there are chairs outside and the awning has been pulled out; you have a really bad hand.
The restoration of driving ability is then not credible. If the officer discovers rubbish that has been left lying around at the same time, there is a risk of a fine.
Hence our tips: It's best to pack everything up before you get too tired. The faster you can leave your location again.
8.
Particularly interesting for free standing: alarm systems and mobile home safes
Alarm systems
We have already reported on the best motorhome alarm systems. For freestanding, the purchase of an alarm system in the motorhome or RV should be considered.
For those who would like to be free with their camper, the danger is often higher than on well-secured campsites.
In the best case, such a system can be used preventively by registering movements outside the vehicle. Even before the burglary attempt can even begin, the alarm of the system is triggered and thus serves as an effective deterrent.
If you have found a dubious place to stand alone, you will be happy about such an alarm system in an emergency. It should also be clear that you always lock your camper and secure it with the immobilizer on the steering wheel – always! Even if you are only on the road for a short time.
If possible, take all valuables with you instead of leaving them in the motorhome for a long time.
Permanently installed camper safes and Travel-Safe travel bag
You should always keep the most important documents in a safe place, especially when traveling in a camper van. Leaving valuables lying around is an absolute no-go!
Sure, stealing cash can be bad enough.
But if important papers and documents are also stolen. It can not only be expensive but also time-consuming and at least cumbersome until everything has been replaced. Therefore, a document pocket is a good organizational solution – especially if it is housed in a permanently installed safely.
We think the tip with a cut-resistant, mobile safe for various copies of the most important documents (ID card, driver's license, living will, etc.) is particularly interesting.
This pannier can easily be attached under the seat or in another place on the RV so quick theft is absolutely impossible.
You can also take the cut-resistant bag with you on excursions and secure it against theft by tying it up.
A little extra tip: Depending on the vehicle, you can hide valuables and documents in the motorhome behind panels and in cavities.
If one of the hiding places is discovered, the most important things should ideally be divided between several hiding places.
9.
Always leave the place clean
It should be clear to all of us: the first impression counts. If wild campers leave behind garbage, for example, because camping is illegal, it damages our entire scene.
When a disgruntled local resident sees rubbish left next to an RV that apparently can be traced back to the owner of the vehicle, things look bad.
In this case, you should rightly expect a hefty fine if the police show up – especially if other offenses are involved, such as illegal campfires or property damage.
We always do it in such a way that we take the rubbish we produce with us. If we happen to come across the rubbish of other camper neighbors, we will take it with us as well. After all, we are on the road to being able to enjoy nature – and not pollute it with rubbish.
Leftovers should not be left outside of your own RV so that food does not attract wild animals.
We see it this way: The more food leftovers and rubbish the cities and municipalities can trace back to campers, the more likely they will be forced to issue bans. So at some point, it will no longer be possible to stand freely.
10.
Park as space-savingly as possible when parking
Once we have found a freestanding space, we always try to use as little space as possible.
Again, this tip is important to prevent possible annoyances with other people. Once you have found a spot, it is best not to position yourself in such a way that other vehicles cannot park or drive past your motorhome.
Our tip: As soon as your vehicle is parked, put yourself in the shoes of possible passers-by or residents. Does your vehicle get in the way, maybe even get in the way?
Unfortunately, we have often experienced that other campers have tried to reserve their "secret place" that they have opened up through Roadtrippers for themselves.
The idea of ​​using up as much space as possible with one's own vehicle when standing alone is not new. Nevertheless, this causes resentment and can also lead to a dismissal, for example, if residents are disabled.
With this thought, the long-term effects of such behavior come into play again – let's behave so sensibly that cities and communities (also in other countries) see no need to issue bans.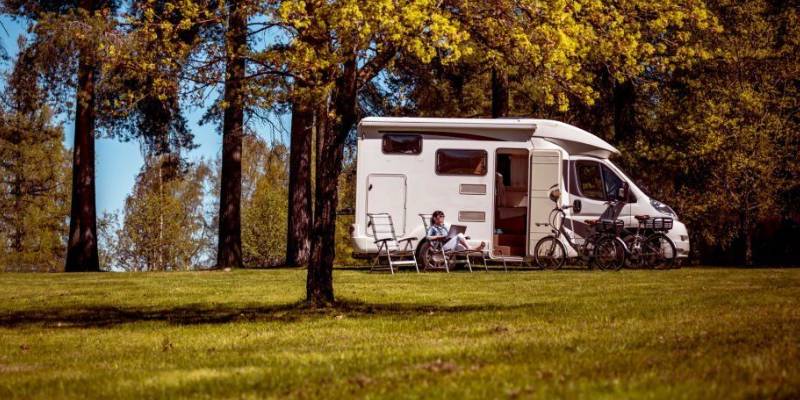 11.
Leave the place immediately if you have a bad gut feeling
This tip isn't quite as obvious to newcomers to the scene as it might seem. Of course, this tip is primarily about your own safety. Anyone who has ever been free and developed a really bad gut feeling will usually continue driving immediately. You just don't want to risk anything.
The second reason for the immediate onward journey: You have to reckon with poor sleep or even no sleep at all! He who is always alert finds no rest.
Safety is the number one priority for humans, so it's only natural that you'd have trouble sleeping in a place like this.
Who wants to continue the journey the next morning without any strength?
After all, being free is part of the valuable vacation time for most of us. You should be able to spend it as rested and full of energy as possible.
Hence our tip for all couples or families: as soon as even one of the fellow travelers does not feel comfortable at the place you are aiming for, please continue driving immediately!
Now at the latest, it becomes clear why we want to arrive at the overnight stay in daylight if possible when we are free. It can always happen that we feel uncomfortable and have to continue our journey.
12.
Avoid rest stops
It is true that staying overnight in an RV is permitted at motorway service stations in both Europe and America. However, appropriate mobile home parking spaces should be designated for this purpose.
Overnight stays in RVs are not recommended in service areas or on expressways. Unfortunately, these places are frequented far too often by gangs of thieves who have specialized in the caravan industry.
If you still have a relatively new RV, thieves often see as a worthwhile target. If you absolutely want to spend the night there, we recommend at least aiming for a parking bay that is easily visible from everywhere.
The lighting should also be bright enough there so that burglaries are not made attractive in the first place.
Raids are possible, though certainly less common. We keep hearing about highway robberies in France. If you are traveling there with your motorhome, try to find another place to stand freely if possible.
13.
Freestanding at historical sites, monuments and landmarks
Castles, palaces, cultural monuments, or other tourist sights can be a good place to spend the night on the adjacent pitches at a late hour. Here you have to study the signs carefully when approaching.
If in doubt, it's worth talking to the staff on site if you see someone. If you ask friendly whether you can spend a night there, you often get a positive answer.
This is of course the ideal case. You can then spend the night completely relaxed, knowing that you have verbal proof in your pocket. In the event of cancellations, don't push your luck and quickly find another place.
One of the main advantages of tourist attractions is their proximity to green areas and parks. In addition, the adjacent parking areas are often free of charge.
Tourist lookouts are often the best way to stand freely. Fees rarely apply, and as the name suggests, you have a good view in almost all directions. We have found that we feel safer in such places. The feeling of being in control, of being able to see the surroundings, leads us to sleep more peacefully.
14.
Freestanding in the residential area
In principle, we recommend avoiding free-standing in residential areas if possible. At least in quiet residential areas, especially in suburbs, a camper is much more noticeable than on the side of the road in the middle of the city center. Inner cities on the other hand are recommended if you want to make city trips.
We advise you not to park the camper directly in front of a house in quieter residential areas in order to stand freely there – even if parking is not prohibited there. Local residents could feel irritated, and a law enforcement officer may even come by.
On the other hand, dead ends are more trouble-free than thoroughfares, especially if there are no residential buildings in the immediate vicinity of the street. Such roads are sometimes also found in residential areas.
A thorough look at Google Maps helps to uncover such dead ends. You can also estimate the development and parking situation.
If you have to park in front of a house in a residential area, plots of land that at least have a high fence with a screen or – even better – a high hedge are ideal. This means that your own RV is less likely to be discovered by local residents.
When choosing the residential area, we prefer districts that are not exactly a social hotspot. As already mentioned in tip 11, your gut feeling has to be right.
15.
Free standing in the commercial area and industrial area
Commercial areas and industrial areas are often less busy at night. Here, we prefer cul-de-sacs, preferably with parking lanes at the edge. In fact, dead ends are more common in industrial areas. These are even sometimes connected to dirt roads or other smaller paths since they are found outside the city center.
Depending on the local companies, there is little going on at weekends so sleep is more restful than in a residential area with through traffic.
However, Make sure that you haven't found a dead end where heavy delivery traffic by trucks is to be expected. Sometimes there are larger parking lots in such quarters, but they are not private property. Such places can also favor free standing.
However, you should always explore such parking spaces first before you stand there. Sometimes glass splinters from smashed car windows or even broken-off vehicle parts, such as mirrors or antennas can be found.
Parking lots of sports fields or swimming pools are another possibility to stand freely with the RV. Here it also depends on the day of the week whether streams of visitors can be expected the next morning.
16.
Parking spaces on hiking trails, parking bays in the forest
As already mentioned, for safety reasons we do not necessarily recommend federal roads or heavily frequented country roads for free standing. Even if a supposedly inviting parking bay is waiting for us there.
Parking bays and wood storage bays on forest roads are relatively suitable for wild camping. However, we always make sure not to impede forest operations.
If the parking bay is too narrow or no more forest vehicles fit into the space after parking, we prefer to drive on.
Here, it is important to foresee possible complaints and simply put yourself in the position of a forest ranger.
The same applies to parking bays on agricultural paths and roads. If we find a bay here, we try to assess possible obstructions in the light. If there is enough space, such places are ideal for free standing – in the middle of nature – with little through traffic!
In such places, the natural privacy provided by bushes and trees is usually great. With a little experience with Google Maps, such ideal places can be found quickly in advance.
Conclusion: Keep Your Seats to Yourself
The most important tip for enjoying the place you have found next year – keep it to yourself. If you distribute it generously in the popular camping apps, you will probably no longer be able to enjoy this place to yourself and sooner or later you will come across prohibition signs.
See you soon with another interesting and informative episode.