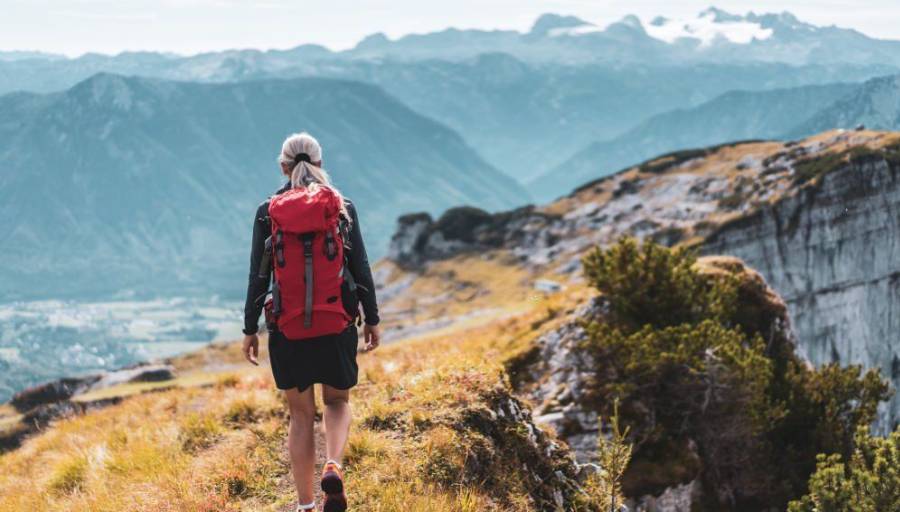 Before going on a hike for a day or for several days, careful preparation is necessary. It should allow you to know your itinerary as well as the weather forecast for the day's walk.
As far as long hikes are concerned, a preparation of overnight stays, food, water, and walking equipment forms the basis of a successful hike. Are you planning to go hiking soon but don't really know if you have everything planned?
Let's review the complete guide on how do you prepare for a hike…
Prepare for a Day Hike
A day hike is often a walk with friends or with the children, but it also requires preparation! In this case, the preparation must allow you to walk in complete safety, to prevent weather risks or bring suitable equipment.
Checking the Weather
It may seem obvious to many of you, but checking the weather before you hike is the first step in planning. At a glance, you can decide to go on a day hike whatever the season. Even in winter, going for a walk on a cold but sunny day is particularly pleasant.
To know the weather forecast, do not hesitate to take a look at the forecasts of Mountain Forecast. The weather data is updated several times a day and you even have access to precipitation radars, which allows you to prevent the risk of rain!
In any case, it would be a shame to spoil a day hike with bad weather, so choose a day when the sun is shining. Otherwise, it is better to postpone the idea of ​​hiking until later.
Get Help From the Internet or Websites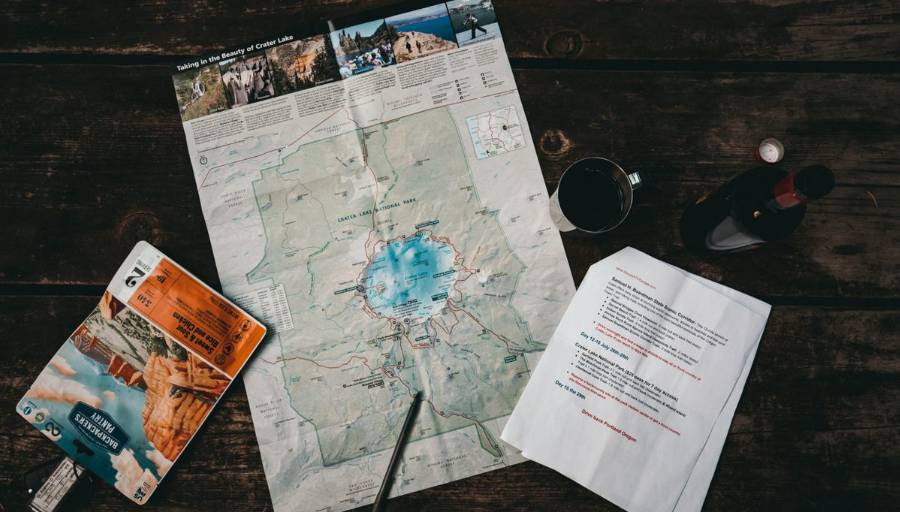 You've just checked the weather forecast, and the good news is the day of your walk will be sunny! Now, do not go on an adventure at random without knowing where you will end up.
To explore the smallest trails in your region, I recommend websites that list the hikes carried out by hikers from all walks of life, such as Earth Trekkers!
Choose Suitable Equipment
Even if you are not going to go for several hundred kilometers and you will not be sleeping in the great outdoors, you will need to bring hiking equipment adapted to your morphology and your needs. Without being exhaustive, here is the basic hiking equipment to always take with you:
Hiking shoes: remember to take a size above your normal size to prevent swelling of the feet after 2 hours of walking.
A hiking backpack: for the day, I recommend a 40-liter backpack with a waist belt to better distribute the weight. Consult our dedicated article to choose your hiking backpack.
Anti-blister socks: also you can carry hiking gaiters.
A water bottle and hiking food
Clothes to respect the rule of three layers
A hat, cap or beanie
A map, compass and headlamp, just in case!
Preparing for the Long Hike Upstream
Preparing for a long hike requires a certain logic and perseverance. Besides this, you will have to know your physical abilities at your fingertips so as not to leave for an endless journey. Feeling overwhelmed with all there is to expect for a great hike? Let's see it all together.
The Preparation of the Route
The preparation for the route and the knowledge of the many stages is the starting point of a great hike. Choose a duration compatible with your physical level: 3 days if you are a beginner, a week if you have experience, and several weeks if you are used to it. This time will simply be a support for your own organization.
Don't forget that you should not only base yourself on the indications which are proposed there to leave on the roads of the long trail. You will need to know how to calculate the elevation of each stage of the route and point out the different sites where you can find drinking water.
You will need to list the stalls, shops and other supermarkets where you can stock up in the evening and remember to always have the emergency numbers at hand to contact if necessary. You must also learn to understand and recognize the markup while hiking if you haven't already done so. Don't forget that some long trails have a distinctive sign.
The Choice of the Best Season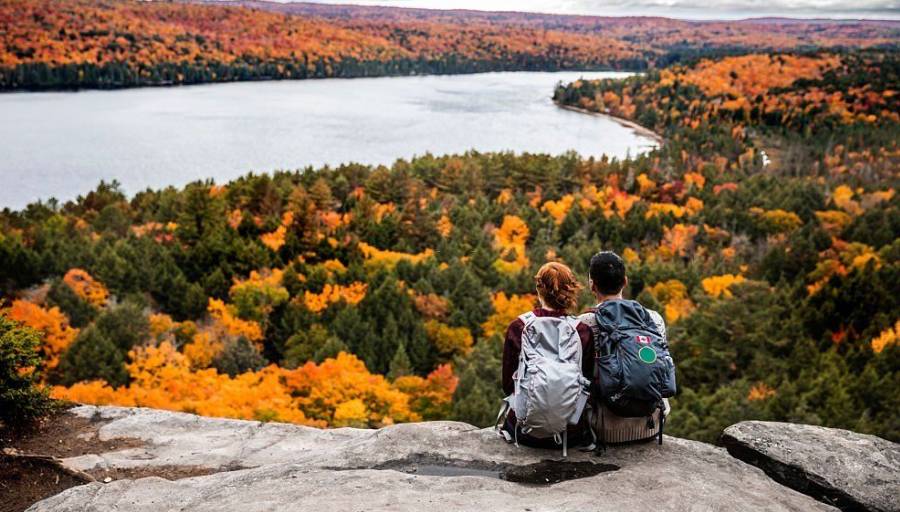 Walking for several days or several weeks is physically and morally difficult. This is why, during your preparation for the hike, you will have to reduce one of these main factors: bad weather.
Walking in the rain for several days in a row is exhausting and might even cause you to give up even though the hike itself was not that difficult. This is why you will need to find the best possible season for the course you have chosen.
Each region has a time of year to avoid for several reasons. The Mediterranean is to be avoided in summer if you can't stand the heat or in autumn because of the heavy rains that form there. In the mountains, winter is of course to be avoided unless you decide on a snowshoe hike. Otherwise, it is better to avoid spring and autumn for hiking above 2000 meters in altitude because snowfall is often present.
Book Resting Places
On the Internet, you will find many sites of reception of hikers for the night. You will find hotels, campsites, lodges and sometimes even abbeys! Along the pilgrimage trails, you will find sites where you can sleep easily. This is not the case for other lesser-known long trails.
In this case, you will have to book in advance each night of rest, hence the importance of preparing each day's walk on your itinerary! This way, you will know in which village to spend the night. From experience, I advise you to call or send an email ten days before your visit to be sure to find a place.
Practice Walking
To hold the road during the hike, you will have to get used to the long hours of walking but also to your new equipment. I am thinking of hiking boots that need to be "made" as well as your backpack which needs to be tested.
For this, I invite you to multiply the days of walking as soon as possible and in all weathers. This condition will allow you to test the waterproof index of your rainwear or the protection offered by the clothing against the sun. This will also allow you to see if you sometimes have cravings or hypoglycaemia and to prevent these kinds of problems by preparing energy bars!
In short, this kind of training is essential to prepare your muscles, test your physical condition and see if you are missing anything. So it's a rehearsal before the real start.
The Organization of the Hike
After the planning comes the time to organize the hike. It's time to choose the equipment to take with you. Let's take a look around, focusing on the most important aspects. It is of course obvious that depending on your preferences, we will not be able to address this issue exhaustively here.
The Essential Equipment for Long Hikes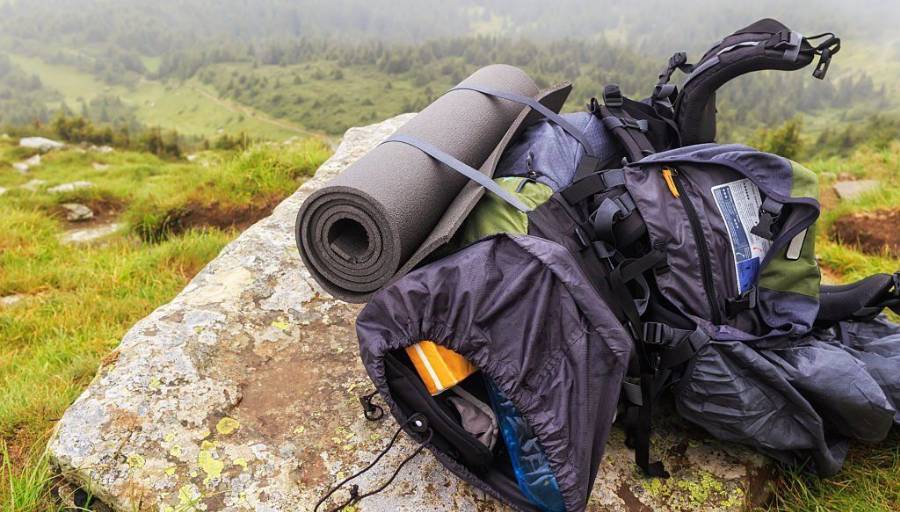 Are you going for a week or more on a long trail? Here is the minimum hiking equipment to bring:
High-cut hiking boots to hold the ankle well.
Hiking socks to promote breathing.
moisture removal to reduce the risk of blisters.
A hiking backpack of more than 55 liters
Hiking pants for the summer depending on your preferences.
Protection against the sun: glasses, hat, cap.
3-layer clothing: technical t-shirts, fleeces and rain jacket.
hiking stick.
A hiking tent: light and quick to pitch to sleep under the stars if you can't find a lodge or hotel for the night.
Health and Safety: Basic Equipment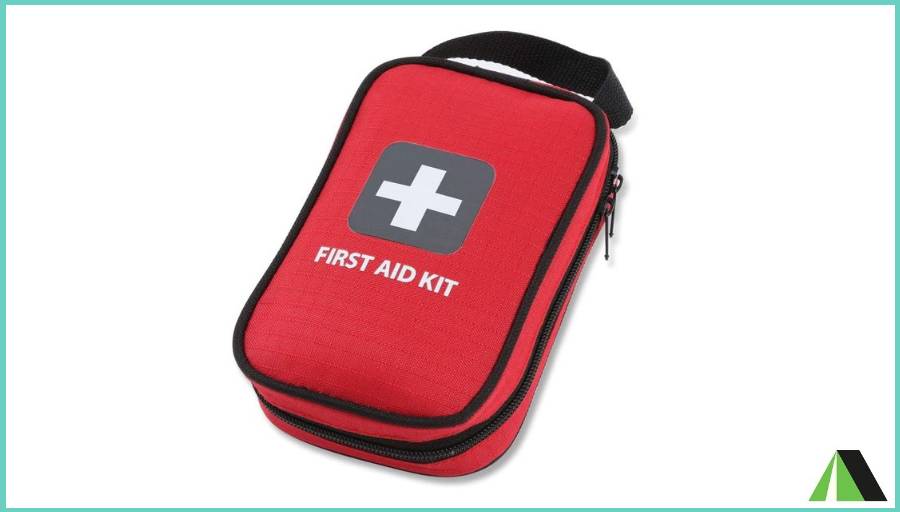 Besides the first aid kit, which is the basic, you can also pack a tick tweezer, which we already talked about in our article titled beware of ticks and Lyme disease while hiking. The survival blanket is one of the essential gear, especially for going through the mountains.
Always for the altitude, remember to seek the advice of your doctor if you have already been subject to acute mountain sickness. In terms of safety, you can also bring a hiking GPS if you go off the beaten track and an irremovable headlamp to be both seen and seen when the sun goes down.
The Issue of Water and Food
On a hike lasting several weeks, the management of the primary needs of water and food is of paramount importance. Here is the equipment to bring when you organize your hike:
The filter gourd or the filter straw: Lifestraw offers many very interesting models.
The firesteel is able to make fire under any weather condition.
An aluminum cooking pot, to combine lightness and utility and prepare your hot meals.
A stove to heat your meals.
Freeze-dried dishes in order to have a reserve of food.
Conclusion
A hike is always prepared whether for a few hours or several weeks. In both cases, the route must be studied and the weather must be monitored so as not to leave when the weather does not allow it.
For long-distance hiking, the choice of the season is also important so that you can avoid yourself under the snow in spring at high altitudes or under the rain in November near the Mediterranean. You must bring equipment adapted to your morphology, needs, and the weather that you will have to face. Don't forget the principle of 3 layers for your clothes: a technical t-shirt, fleece for warmth and a rain jacket for waterproofing.
Remember to book your resting places as much as possible and always carry health and safety equipment to prepare for any eventuality. In any case, don't worry if you miss a particular tool during your hike, you can make up for it next time.
Finally, keep in mind that hiking involves risks from the moment it is not prepared!